Tangible Tools To Leverage People & Systems
Expedite Your Organizations Growth - Harness Human & Machine Power
Can you streamline and systematize authentic human connection? YES You Can!
Leveraging AI, Robotics and Technology can expedite your growth, but we still need passionate, motivated, and "dialed in" humans to make it all work.
But doesn't that take too much time, and therefore money? In short, it can, but it doesn't have to.
If you are experiencing any of the following, then you are already experiencing the cost of NOT considering the Human Factor in your organization:
High Employee Turnover


Lack of Client or Community Loyalty

Culture based, HR and Employee conflicts
Starts and Stops, or Declines in your Growth, Revenue and Momentum
Outcomes
What if you didn't have to choose between being efficient or having a strong human connection with your employees and customers? What if you could have both?
Leverage Leah's significant background in Franchise systems and her research and development in Human soft skill development and mindset to show you how efficient business practices and staying connected to individuals both inside, and outside of your organization, can be achieved with simple shifts in approach, and the expectations you have when developing your growth strategy.
Your audience will walk away with tangible tools to help make new decisions to old "problems" to see, and feel, the difference on a day to day basis within their organization.
Impact Leadership - Rewire Your Mind
Learn to Rewire Yours, and Your Teams, Minds to Create a Culture of Creativity, Risk Taking & Vision with New Heights
Did you know that the level of success you achieve, is determined by your subconscious mind and it's beliefs? And did you know that just one innocent interaction with your team, could stunt their desire to learn new skills, take risks, or utilize their critical thinking?
Outcomes
What if you could reprogram your mind, and that of your team around you, in a way that will increase your ability to develop new skills and positively impact how others respond to you as a leader?
Shape your cultures behaviour


Increase synergy among teams

Experience personal fulfillment on an individual level
Develop teams who can grow with your organization's needs
Learn the language that will reprogram minds and limiting beliefs, at any age, through communication methods that engage neuroplasticity and the subconscious.
Your audience will walk away with tangible tools to make them a better leader, team member and increase their happiness and skill development abilities. 
Elevate Your Virtual Communication
Build Trust & Connection Through a Webcam with Remote Teams, Clients & Prospects
Do you feel disconnected from your remote teams, clients or students when communicating online? Are you feeling physically exhausted from online meetings and feeling less effective in your ability to lead? You aren't alone.
Outcomes
Learn how a few simple updates to your communication habits in remote communication will:
Reduce "Zoom Fatigue" for You and Your Team, Clients or Students
Build Trust Faster Through Remote Communication
Feel More Connected to Your Remote Team, Clients or Students
Increase Productivity for You & Your Team, Clients or Students
In this interactive, online keynote, your audience will walk away with immediate tools and start rewiring their mind to help build trust and connection with remote teams, their clients or students, faster, while reducing "Zoom" fatigue and burnout. 
Hire The BEST Fit - Authentic Human Connection Meets Automation
Your interview process is the first impression to prospective candidates. It is also one of the most time consuming and costly activities in your organization when done ineffectively. 
It's time to update your hiring practices to attract the next generation of youth. This keynote will expand your mind as to what is possible to achieve, and attract, through progressive hiring practices. 
Outcomes
By aligning what you need with what you are attracting, and implementing efficient hiring funnels, you can:
Interview 8x+ MORE candidates in the same time, or less, than you are spending now
See your candidates in actions BEFORE you hire them
Determine if they will be a culture fit FIRST
Test their Human Soft Skills FIRST to see if they can grow with your company
Create RAVING FANS out of your candidates, even the ones you don't hire
If you are struggling to hire teams fast enough and suffering from high turnover due to poor (culture, skills) fit, then you cannot afford to miss out on this course. 
These hiring practices work for all levels of roles, but are especially critical when hiring for high turnover roles, entry level, volunteers, or departments experiencing high growth volume.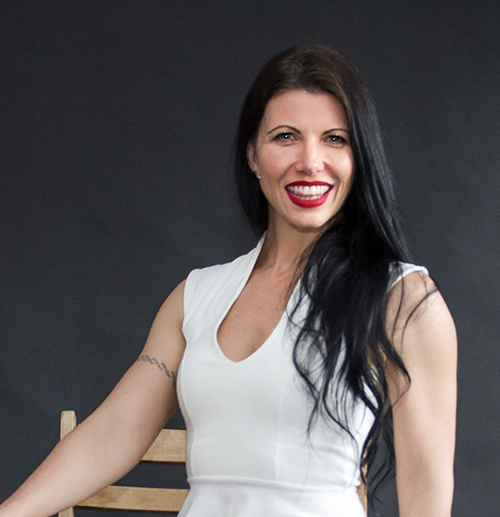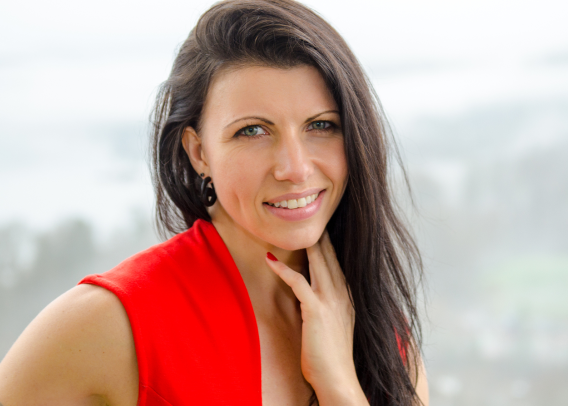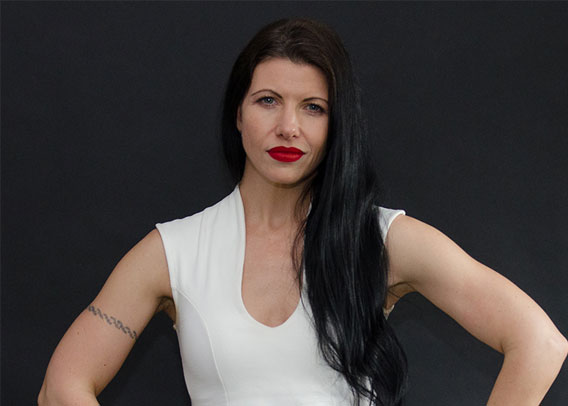 You are welcome to download and showcase Leah's headshots and biography for your event.
Leah Coss is on a mission to change the way we value and educate humans in society. With the evolution of Artificial Intelligence, Technology and Robotics, Leah believes that our roles as humans, and the skills we require to feel successful and fulfilled, have radically changed, but our outdated biases and judgements of one another have not. This contradiction is having a detrimental impact on our own feelings of self worth and limiting our true potential to be happy. 
For businesses and organizations, it is creating higher employee turnover, a loss in client loyalty, and ultimately, a loss in momentum, money and growth. 
Leah is the Founder and Co-Founder of growing organizations such as BBK Network, Build a Biz Kids, and Your Current Future. Utilizing her extensive background in franchise systems and her ongoing research in essential soft skill development & mindset, her organizations are actively developing advanced learning methodologies and resources for individuals and organizations. 
"Once we shift our mindset to see our own true value as an individual, we will be able to see that in others as well and flourish together as a harmonious society."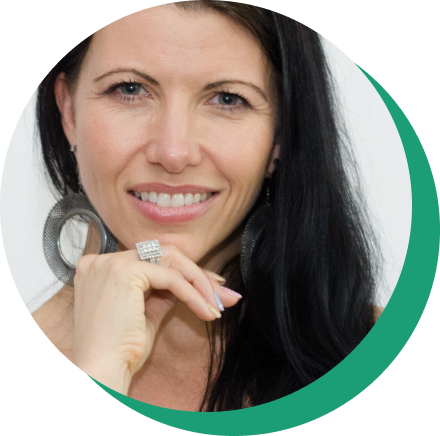 Request Leah Coss For Your Next Event!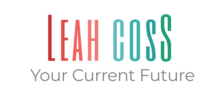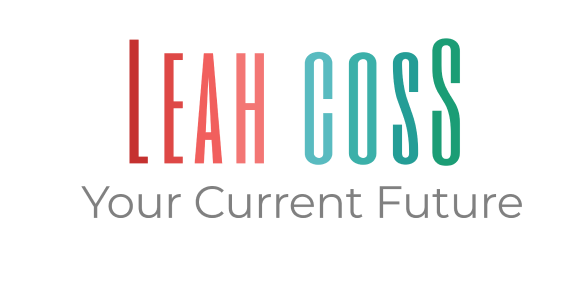 What is The Human Factor?
In a world filled with AI, Robotics and Technology, it's time to leverage Humans and Machine for accelerated growth.  
Bring the most advanced human focused practices to your business and:
Save MASSIVE Company Time, Money & Resources
Increase Employee Fit & Fulfillment
Reduce Turnover & "Quiet Quitting"
Retain Teams & Clients Who Can Grow With Your Company
Build Momentum & Reduce Human Initiated Disruption
Confirm Your Date, Inquire Below